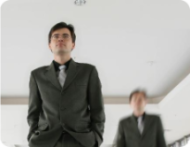 Candidate Screening
Perform Zone helps your team minimize your time taken on phone screening unsuitable candidates.
Perform Zone's candidate management system allows you to capture relevant data that is not in the candidates resume.
You can rapidly create professional coversheets and use Perform Zone's in built tools to assist you in determining if the candidate matches technical and behavioral benchmarks.
Create an essential and desirable skills form for each role that lets the applicant tailor a response.
Automatically capture the candidate's resume, contact details, and all qualifying information.
Take advantage of free in-built behavioural and motivations psychometric tests.
Set auto rejects to reject candidates based on a variety of criteria.
Phone screening template customized for each role to speed up your data entry.