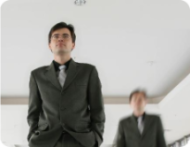 Training & Support
Be amazed at the ease and professionalism of Perform Zone's system. Perform Zone gives your employees a confidence in the proficiency of your organisation.
Easy roll outs and face to face training to win the confidence of your team.
Online live support during business hours.
The benefits of being Australian based allow you easy access to our support and office.
Ongoing training.
Choose between face to face, phone, or place your new staff person through our online video training course or hard copy workbooks.
Webinars.
Update your team on new features and ways to improve their desk by better utilisation of technology.