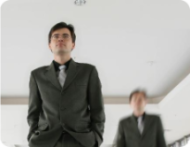 Candidate Database
Use Perform Zone's rapid, accurate search to beat your competitors to the passive job seeker.
Search through candidate resumes, uploaded data and your ratings.
Rank your search result based on closeness of match.
Full Boolean search capabilities.
Combine resume keyword searching with candidates profile fields such as communication skills, years experience with skills, location, visa, behavioural profile, security clearance, job preference and a whole lot more
Ability to bulk-email your search list a tailored job alert.
Quick find searches for most common fields.
Easy comparison of candidates located from your searches.
Assign your search candidates to your job profile to be phone screened.