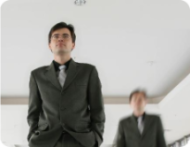 Reports
Perform Zone has over 200 canned report options for your business. You are able to track every key statistic, follow your staff's production and focus on saving money on suppliers that are not delivering.
Graphics of the team as a whole or as individuals.
Ad-hoc customized reports.
View candidate acquisition success from a variety of outlets.
View the progress of client acquisition programs and employer management.
Integrate your job alert and client subscriptions.
Use applicant tracking software to know where your candidates are coming from.
Ability to download raw data to export to excel.