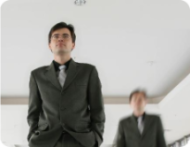 Advert Management
Directly post your job advertisements to leading job boards such as SEEK, MyCareer, CareerOne, Linkme, JobJobsjobs, JobX etc
With Perform Zone, writing the same job ad multiple times is now a thing of the past.
You can go-live and have the job ad rapidly posted to multiple external and internal job boards.
Send your job to your own web site automatically.
Send job alerts to your subscribed candidates.
Mine your database for candidates with the technical skills you need and blast them with a tailored job notification.
Intelligently alert to suitable candidates that have applied for a different role than yours.
Display summary of advert status (duration on line, active, expired, error)
Reports on the value of each advertiser based on the number and quality of candidates delivered.
Track the success of candidate acquisition campaigns.