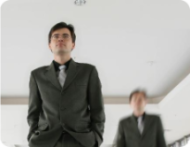 Recruiter Work-in-Progress board
The Perform Zone Work-in-Progress page is specifically designed to assist you in managing your day.
Perform Zone allows you to quickly see the status of each role while illustrating where each candidate is in the recruitment process.
You are able to customise your own work in progress board.
You can sort your lists by leads, active jobs, priority and many more options.

Be alerted when gun candidates apply for any of your roles.
Be alerted when candidates that match the criteria for your role register with your company.
Customize the view of the Work in Progress Board to suit you.
Automatically sort your prospects and customers by priority to contact.
Employer Management: Know which employer is due for a courtesy call